Ramayan Prashnavali Online is part of the Hindu Epic Ramcharitramanas, written by Saint Goswami Tulsidas in the 16th century. It is based on various Chaupai (verses of Ramayan).
Ram Prashnavali Online
Click Anywhere this is not an image
Steps: How to use Ramayan Prashnavali online.
Firstly, one should get clean by thoughts and body by bathing and wearing clean clothes. After that, wash your hands.
Then pray with lord Ram and chant for Prabhu Shree Ram, Mata Janki, and Lord Hanuman. Now, with complete faith and devotion to Ramayan Prashnavali, think of the question you want to answer.
Once you have thought of the question, scroll down to the chart and click on any point after closing your eyes.
Once you click, it will take you to another page where the answer will be highlighted in green if it is positive and red if it is negative.
Also, the chaupai of the ramayan and the explanation of the same will be explained.
Ram Shalaka is mentioned in the later half of the  Ramcharitmanas, written by Goswami Tulsidas.
If you have asked a question using the actual book, you must use a pencil; once you choose a letter, it must be marked.
Then, choose the ninth letter ahead of the initial letter; after that, again count nine letters; you have to write the 9th letter each time.
Once you have sufficient letters to form a word you can, you can match it from the chaupai mentioned ahead in the Ramayan.
One must not use the Prashnavali as the game. So, one must not use the Prashnavali without proper knowledge of Ramayan and lord Shree Ram.
It would be best if you used Ram Prashnavali only once a day.
One must not ask the same question every time.
More about Ramshalaka Prashnavali Chaupai With Answers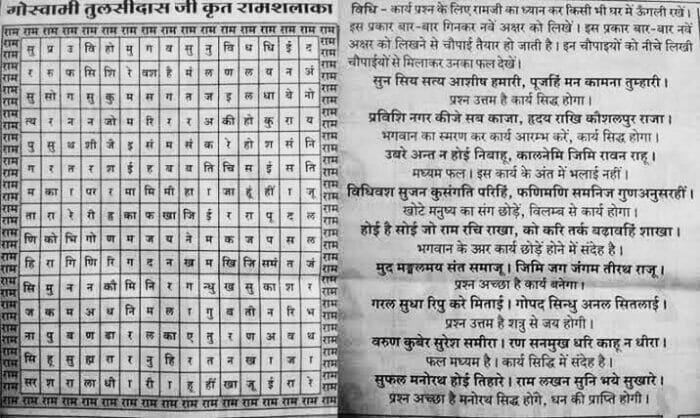 Ramayan Prashnavali Video
Ramayan Prashnavali was first mentioned in tulisdas ramayan. It is a 15X15 table that consists of various letters. All letters are linked to multiple parts of the holy book Ramcharitmanas. If you ever want to ask a question about anything, Lord Ram, you can use the Ram Prashnavali.
It contains all the life lessons of Ramayan by which you can get exact answers to any question in the world. It is used by many Indians when they have to make a big life decision. Some top business professionals also use it to make big decisions.
Ram Prashnavali helps you find answers to your life using a simple chart based on the entire Ramayan, which refers to different chaupai of Ramayan. In many instances, I have used Ramcharitmanas Prashnavali to get a clear path in my life with the blessings of Lord Ram.
Ramcharitmanas prashnavali online helps us find life's answers. Ramayan is a Holy Book in Sanatana Dharma that depicts the story of Lord Rama, who was called Mariyada Purshotam. Mariyada Purshotam, in English, translates to the most righteous man. In complete Ramayan, the holy book has infinite lessons one can learn and apply daily.
Is Ramayan Prashnavali true?
Yes, Ram Prashnavali is authentic and was made by Saint Tulsidas with his immense knowledge of Ramayan. One must trust the answer which is written in it. As it is based on various chaupai, it can tell you precisely the outcome of the question that you have in your mind.
In my experience, Ram Shalaka Prashnavali is true as it is the blessing of Lord Shree Ram. To add, when I was a kid, my mom taught me how to use Ram Shalaka, and I asked a question regarding my education, and it went well.
FAQs for Ram Prashnavali
Can I ask the same question again?
Well, one must not ask the same questions over and over again. One should take the decision given by lord Rama as final.
What is the best time to ask questions from Ram Prashnavali?
It would be best if you asked questions to Ram Shalaka in the morning after taking a bath. We are fresher and in our purest form of the day, which is best for devotional stuff.
I got negative answers; what to do?
It means whatever we do, the only thing that will happen is what Lord Ram has decided. So, if the answer is negative, trust what God is pointing to.
Ramcharitmanas Prashnavali PDF Download: Preserving Tradition
In India, Hindus use Ram Shalaka to make important decisions about life for ages. You can download the Ram Prasvanali pdf for free by clicking the download button below.
Ram Shalaka Prashnavali PDF Download
Shri Ram Shalaka Prashnavali and Ramayan Correlation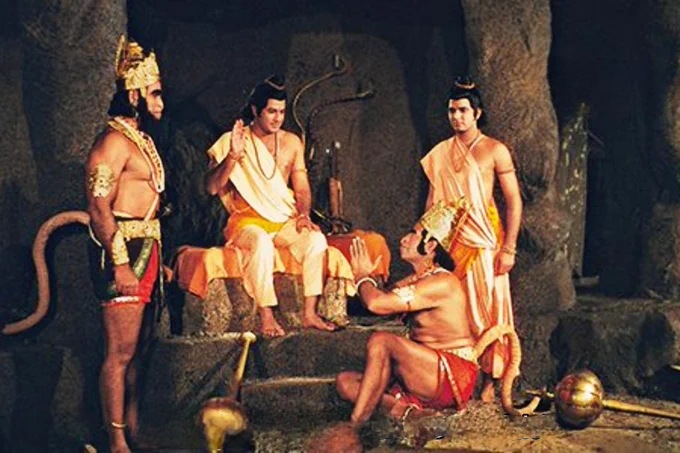 Ramayan was first composed by the adi kavi saint Valmiki. He was considered to be the first poet. In the epic, he wrote the story of Lord Ram and how he defeated Ravan.
It was written in the year 400 AD as a poem that consisted of 24000 verses. It is the story of the victory of light over dark.
Lord Ram and Sita Maa are reincarnations of lord Vishnu and Maa Laxmi. Lord Ram was banished for 14 years by Vanvas. There, the Evil demon Ravan kidnapped Maa Sita. Lord Ram, with his brother Lakshman and lord Hanuman, went to find her. They defeated Ravan and killed him, taking Sita back to Ayodhya after 14 years.
The Holy Book Ramayan was divided into 7 Kanda, and all Kanda have different parts of the story. From all 7 Kands, Sunderkand is done on Tuesday as it is a devotion to lord Hanuman.
The name of the 7 Kands of Ramayan is as follows.
01. बालकांड
02. अयोध्या कांड
03. अरण्यकाण्ड
04. किष्किन्धाकाण्ड
05. सुन्दरकाण्ड
06. लंकाकाण्ड
07. उत्तरकाण्ड
Various other saints have written The Ramayan story again, including Goswami Tulsidas. He translated Ramayan into Hindi, his version; after completing the entire Ramayan, he created Ram Shalaka.
Evolution of Ram Prashnavali Online [Most Powerful Prashnavali]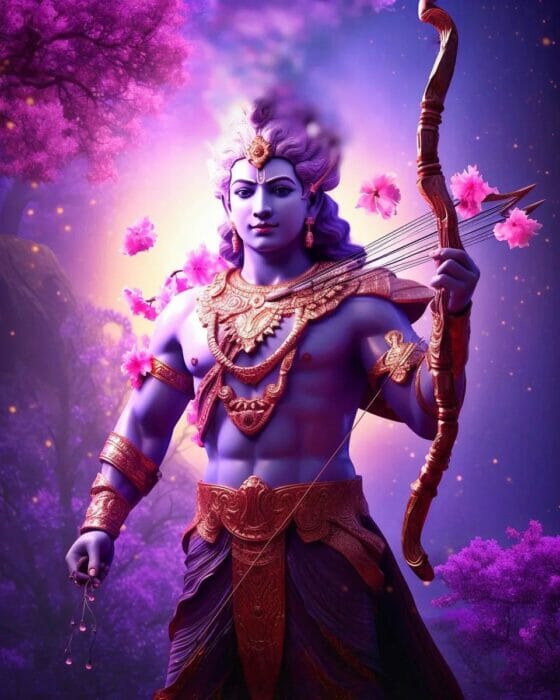 RamPrashnavali.in is an authentic digital adaptation of the original Prasvanali, which has been described in Tulsi Ramayan. We ask questions in Ram Shalaka in the same way we have to ask questions, but here, you have to click on the letter, and the system does the rest of the calculation.
How Ramayan Prashnavali can aid in personal development
Ramayan Prashnavali is a way you can find answers based on Ramayan. There is a lot that we can learn from Ramayan. I have shortlisted a few things below according to my experience after reading Ramcharitmanas.
Commitment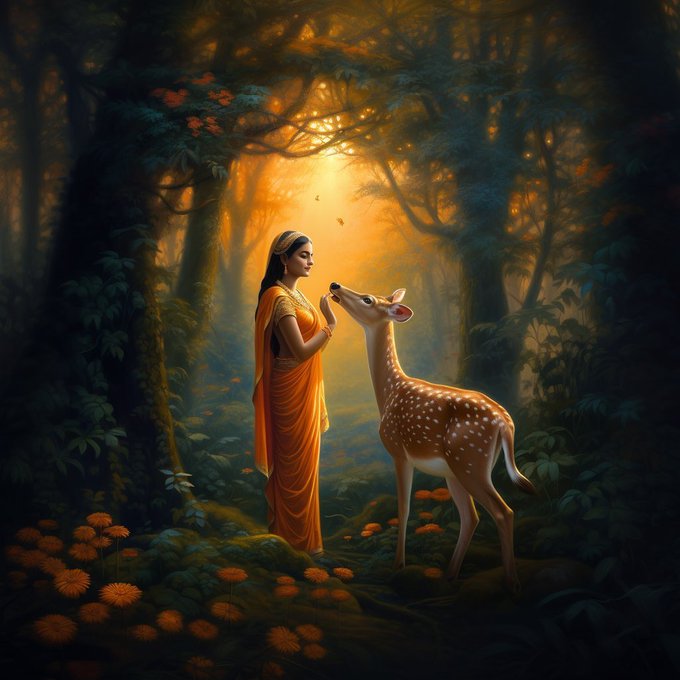 Lord Ram is considered the Mariyada Prashnavali. During the exile, Maa Sita expressed her desire for the Golden deer. When lord Ram was chasing the deer, he was aware that the deer was not typical and was some demon who had come to trick him, but to keep his commitment to her wife, he killed the deer. However, as he was also committed to the safety of Sita, he told his younger brother Laxman to be alert and protect Ma Sita.
Humility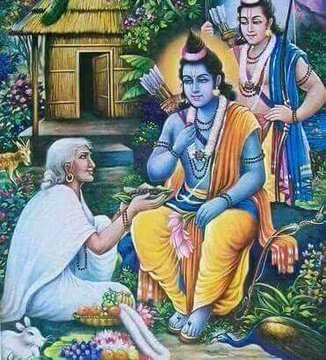 Humility was a core principle of Ram's life. For example, when Ram sita and Lakshan were traveling during Vanvas, they found an older woman named Shabri. She invited Ram to her hut. Despite being from a lower class, she offered them fruits. Also, to check if the fruits were tasty, she tasted every fruit before offering it to lord Ram. Now here, Ram, a prince of Ayodhya, could have easily refused, but he graciously and humbly accepted the fruits offered by Shabri.
Forgiveness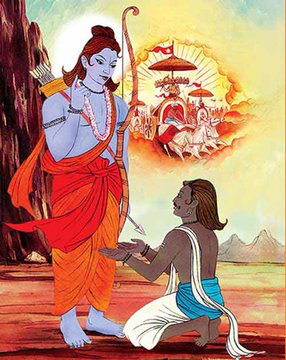 When Vibhishan came to lord Rama to ask for forgiveness, lord Ram forgave him for his past and invited him to join Vanar Sena. This shows compassion and forgiveness towards his enemy. 
Conclusion
It was my little take on Ramayan's epic Ram Prashnavali. Shri Ram Shalaka Prashnavali has helped millions of Hindus to make difficult decisions in life with the blessings of lord Ram. With online Ramayan Prashnavali, you can ask Lord Ram himself; I will take your leave to share it with your family and friends.